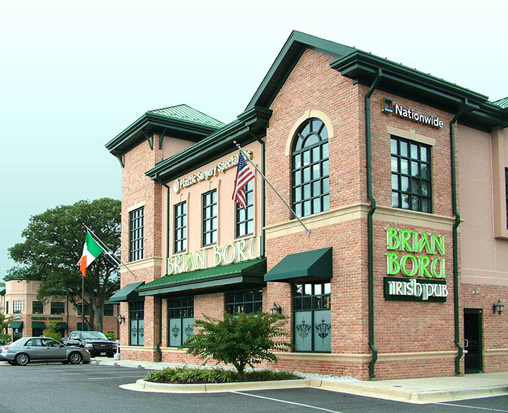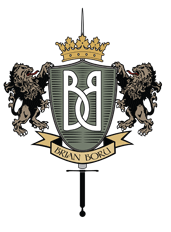 Brian Boru Restaurant & Pub
489 Ritchie Hwy, Severna Park, MD 21146
Phone: 410-975-2678
Website: http://www.brianborupub.com/

Our food is a mix of classic Irish Pub fare served at its best, great local seafood dishes, hearty prime rib and other chop house offerings and fresh tasty salads. With a well poured pint of your favorite draft, enjoy an evening out, the Irish way!

At the Brian Boru you can enjoy a terrific Sunday Brunch that has a sampling of traditional brunch fair as well as some of our Irish favorites. On Thursday, Friday and Saturday night we have live music featuring talented local performers. Mondays we have a great burger special you won't want to miss. All through the week we have a Happy Hour , too.
---

WiseCare Urgent Care
485 Ritchie Hwy, Severna Park, MD 21146
(410) 983-3070

Website: http://www.wisecaremd.com/

At WiseCare Urgent Care, we provide the highest level of patient care by delivering exceptionally good healthcare through our team of experience professionals. Our encouraging and compassionate Severna Park urgent care team serves the community with care that is affordable and convenient – all while exceeding our patient's expectations. If you or a loved one is experiencing medical issues that requires assistance, don't hesitate to come see one of our skilled physicians. We are putting the care back into urgent care because our patients deserve better.
We understand how overwhelming medical issues can be. That's why our team at WiseCare Urgent Care puts the patient first with service that won't leave them financially strained. Whether our patients are coming in for a quick visit or experiencing a health issue that requires a little more time, our mission is to get our patients back on their feet. We're a one stop shop focused on offering trustworthy care patients can count on.
---

Jennifer Thorpe, Ph.D.
485 Ritchie Hwy Suite 203D, Severna Park, MD 21146
Jennifer Thorpe, Ph.D.
Licensed Psychologist
Child and Adolescent
(443) 440-2897
drjenthorpe@gmail.com
---

SRG & Company, LLC
485 Ritchie Hwy Suite 203B, Severna Park, MD 21146
Certified Public Accountants

---


Chesapeake Truck Body Sales.
485 Ritchie Hwy Suite 203A, Severna Park, MD 21146
410-789-1815
Website: http://ctbsales.com/

Chesapeake Truck Body Sales is an owner operated business located in Baltimore, Maryland and serving the Maryland, Virginia and DC areas. With over 50 years of combined experience in the truck body and equipment industry, we strive to offer our customers only the best. We are the fourth largest distributor of Morgan truck bodies in the United States and are the leading distributor of Morgan refrigerated truck bodies. Our satisfied customers include the United States Naval Academy, the FBI, other government divisions, and many businesses. Offering everything from products to repair, call Chesapeake Truck Body Sales to see why experience makes all the difference.
---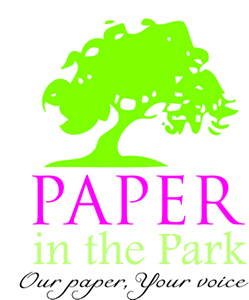 Paper in the Park
487 Ritchie Hwy, Severna Park, MD 21146
Phone: 410-544-8830
Website: http://www.mypaperinthepark.com/

With professional graphic designers on staff, we're ready to create a new image for your business, a family logo, calling cards, save the dates, wedding invitations, birthday party invitations or personalized stationery. We do it all from invitations to the table numbers, letterpress to offset.
---


Soccer Post
489 Ritchie Hwy, Severna Park, MD 21146
Phone: 443-906-2153
Website: http://www.soccerpost.com/

Your local soccer specialty shops! Offering World Cup gear, footwear, apparel, equipment, team uniforms, and more! The Soccer Post, America's Soccer Store The largest chain of soccer stores in the US.
---

Broadleaf Tobacco
487 Ritchie Hwy, Severna Park, MD 21146
Phone:
Website: http://www.broadleaftobacco.com/

At Broadleaf Tobacco & Smoke Shop, we pride ourselves on our huge walk-in humidor, large selection of pipe tobaccos, low prices, and our fast and friendly service.
---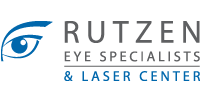 Rutzen Eye Specialists
489 Ritchie Hwy, Severna Park, MD 21146
Phone: 410-975-0090
Website: http://rutzeneye.com/

Dr. Rutzen and Dr. Kalyani are fellowship-trained specialists who are changing the way you experience eye care. Our staff is ready to create the most friendly, professional, and caring atmosphere for you.
---


Primary Residential Mortgage, Inc
489 Ritchie Hwy, Severna Park, MD 21146
Phone:
Website: PRMI Severna Park

PRMI offers full-service lending support from start to finish. Staying on top of changes in guidelines, partnering with top-tier vendors giving us better pricing, a commitment to stability and an intention to serve our customers through their lifetime with the customer service they expect. We are a national lender with hometown roots. In a nutshell, this means better interest rates, lower fees, superior infrastructure and a completely debt-free company that is thriving as others are going out of business.
---


Fieldstone Marketing
489 Ritchie Hwy, Severna Park, MD 21146
Phone: 410-544-3090
Website: http://www.fieldstonemarketing.com/

Our team-based company is built upon a foundation of sales and marketing expertise and solid management skills and support. We represent a portfolio of the finest brands available in the retail gift industry.
---